I created a few new tombstones for our graveyard, the first is "Balthus"; I got the idea for this one from a recent trip to the Old Dutch Cemetery in Sleepy Hallow, NY. We found a few headstones with the Van Tassel family name from the movie "Sleepy Hallow". The headstone is approx 36in x 16in x 2in thick.
Another new addition to the graveyard is my "Possessed Death Angel", The Angel stands 4ft high with a 13-1/2in square base.

I used a hardwood carving and a raised name plate made from 1/2 in thick foam. Castings of a small skull were added to the four corners of the slab. For the "Possessed" part, instead of the regular bulb, I used a red light bulb. When plugged in it appears as if the eyes glow red, otherwise it seems that the eyes are closed. This looks good with or without the lighted eyes.
"In Memory of..." utilizes a Halloween medallion glued to a piece of 24in x 12in x 1in foam and inscribed with an epitaph.

The last new tombstone that I created this season is my "Cross". It's actually a modified version of the cross I originally made. I added a base, raised lettering and a recessed skull relief. Overall dimensions are 27in x 16.5in x 4in thick.
The image on the left is of a sign that will be added to the graveyard to keep any little demons from being mischievous, and on the right is another stone that goes with the "Balthus" stone in keeping with the Sleepy Hallow motif.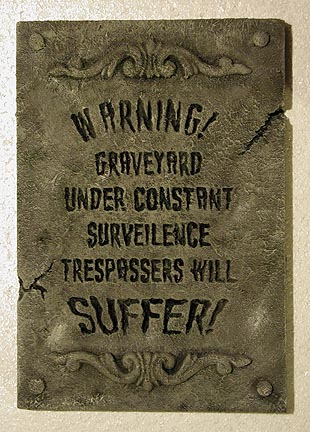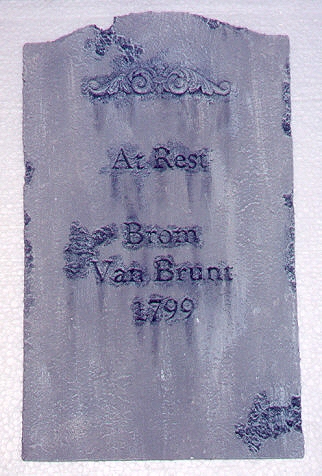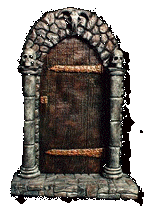 Home